I got off of work Tuesday at 4:30; wheels up from JFK International Airport at 8:15 pm. Touchdown in Barcelona at 10:00 am; wheels up from Barcelona to JFK at 12:00 pm the next day.
I ate, I drank and I watched the sun set beyond the hills of one of the most alluring cities in the world. At one point I was awake for something near 40 straight hours, so the details are only asi asi…but I'm going to do my best here.
First, I got to surprise one of my best friends, Will, and his little brother Alec, which was a treat. It's always reassuring to know people are excited to see you. We immediately hit Platja de la Barceloneta, a mile-long beach and boardwalk dotted with seaside bars and nightclubs. Clothing: optional.
Beach hustlers were pawning anything they could: mojitos, tapestries, cervezas, bracelets, back rubs. At one point we hear, "Policia!" and see all these salesman take off running in the same direction. Picture like 8 dudes running through the sand with a tray of drinks or beach blankets whipping in the wind…pretty funny stuff right there.
After we got a good bronzing, it was time for tapas. The main reason I came.
We went to a little spot near our hotel called L'Olivera. We luckily got one of the last tables and asked for a menu. The host/waiter/bartender/busser/manager/owner/landlord pointed to a display window of food and walked off. You get what we've got today and you're going to like it. I dig. It reminded me of one of my all-time favorite BBQ spots in Statesboro – Vandy's. You walk in Vandy's and they tell what they have today. There's no ordering, it's a yes or no transaction. "We got ribs today." Okay then, ribs it is.
Our options consisted of chicken wings, mushrooms, peppers, bombas de carne (think ground chicken inside of a hushpuppy), roasted potatoes and what looked like a potato salad. We got one order of everything except the mystery salad.
The mushrooms were simmered in a garlic pesto oil and were potentially the greatest mushshrooms I've ever had. And I've been to Bonnaroo.
The roasted potatoes are a typical appetizer/side item in Barcelona, covered in a tomato hot sauce like Spanish fries and ketchup.
I wish I got more pictures of our tapas, but they were devoured by our animilistic party before I could pull my phone out. Oh well. The peppers were green and mild. Roasted, crispy and slightly wilted, they were the perfect pass around item. Mix in some Sangria and Estrella Damm (domestic beer) and we were ready to hit the town.
But Alec, who was studying abroad in Barcelona for two months, had a better plan for us. You can hit the bars in any city in the world, so instead he led us to a place called "The Bunkers". Essentially, it's a hollowed out war post that has turned into a youth party scene that just happens to overlook the entire city, the ocean and offers up once-in-a-lifetime sunset views. Given how truly incredible the atmosphere is, I figured it would be a huge tourist spot. And true, it was well-known obviously because there were probably 100 other hoodlums like us with a bottle of wine, but our taxi drivers had no idea what we were talking about. We had to Google map it and take them there. Which surprised and intrigued me because I would assume that taxi drivers of all people would know the tourist spots. So the idea that this place wasn't an overblown tourist trap (looking at you, Times Square) was cool.
And let me tell you, I will never forget sitting on that hill watching the sun set on Barcelona. It was preciosa.
That picture was the last documentation I have from my time in Barcelona. My phone died and didn't gain life until I was on the plane the next day. But the rest of my night included walking for a mile until we found taxi, getting lost in said taxi and finally ending up at a streetside ristorante underneath patio lights.
My final comida espanola consisted of seafood linguine. Mussels, clams, and a jumbo shrimp in a lightly spicy, thick tomato sauce. Will definitely beat me at ordering, though. Octopus with potatoes in olive oil. The octopus was perfectly grilled and crispy on the outside, soft and buttery on the inside. I had one bite and was immediately frustrated with my decision to get pasta.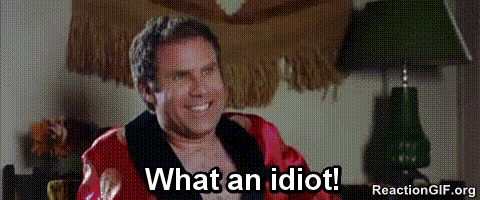 We took a taxi to the hotel. Just like we took taxis all day long to different places. So we assume we'll be taxiing to the airport. The flight is at noon, we wake up and step out to catch a cab and find out from a local that the taxi drivers went on strike on Thursday over Spain's allowance of Uber in Barcelona. So no taxi's existed that day. Sweet.
No problem, we're savvy public transportation users. So we took the red train to the L9 to Terminal 2 of Barcelona Airport, taking about an hour total. We got to the airport a little later than we wanted to but no worries, we've still got two hours before the plane leaves.
As we come up the escalator to the international ticketing/security floor, all we saw was a three or four person wide line that snaked through every open space in the airport. You couldn't move without coming in contact with it. I actually thought to myself, "Ha it would suck to be stuck in that line." Then we realize that's the line for security. Then we hear someone say the security administration is on strike as well. Then we look at our watches, look at the line and settle in.
If you lined everyone up end to end I have no doubt it would reach seven or eight football fields of furious international passengers. Not stressful at all. At 11:40 am we finally made it through. Will and I take off running full speed through the airport, heading to ole E74. 74 gates, just what I was hoping for. But thankfully, the gates started with high numbers and worked backwards so we only had to sprint a short couple hundred of feet. Huffing and puffing, we boarded the plane at 11:50, stressed and sweaty but endlessly relieved and just plain happy to get home.
And that's that. One full day in Barcelona. I had two off days in a row at work and I spent the entirety of them either in Spain or on an airplane. Just flyin' by the seat of my pants.